Project Summary
A California based steel service company had a Material Handling challenge.  Their physical plant had space constraints, and yet they required a complex dual saw, multi-feed conveyor system with a bi-directional lift and carry transfer capability.  For the solution, they turned to HE&M Material Handling Systems, a division of HE&M Saw.
HE&M Material Handling Engineered Solution
This system contains 3 powered conveyors, feeding two separate band saws.  The central conveyor is a Stage 3 conveyor, while the two outer conveyors are Stage 2 conveyors.  The material flows down the central conveyor, and is then transferred to one of the Stage 2 outer conveyors.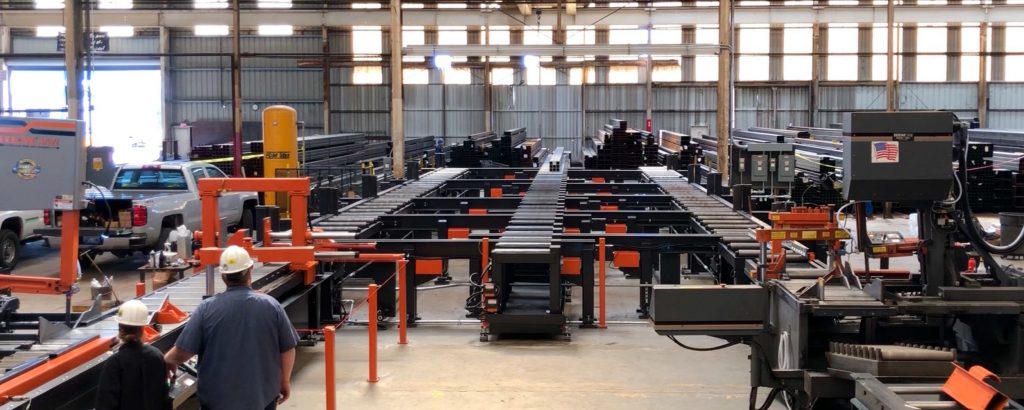 The lift and carry transfer systems can move material directionally, due to the column tables within the Stage 3 Central conveyor.  Material can be centered on the transfer arms, and then moved to either of the outer Stage 2 conveyors, which then lead to one of two band saws for cutting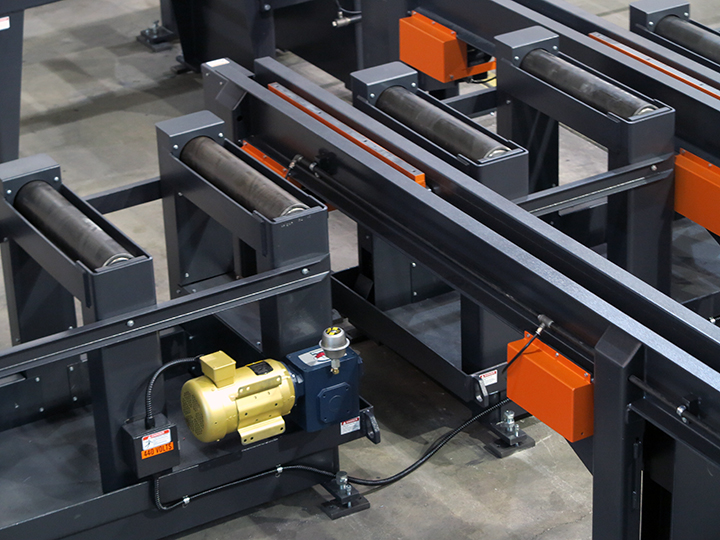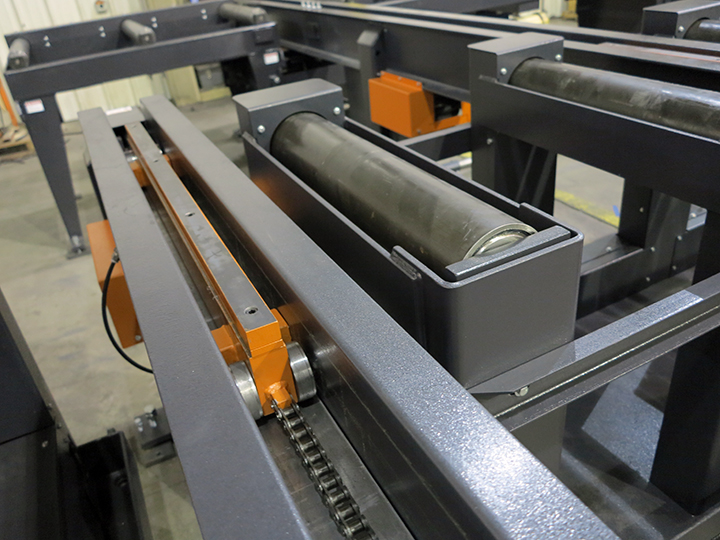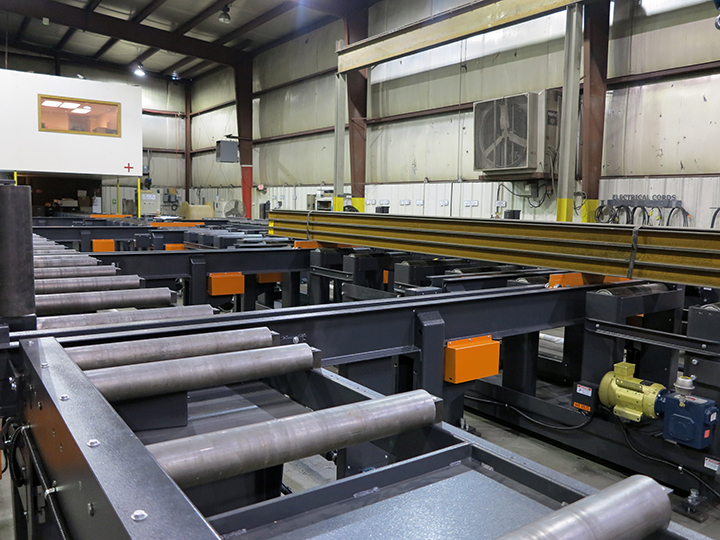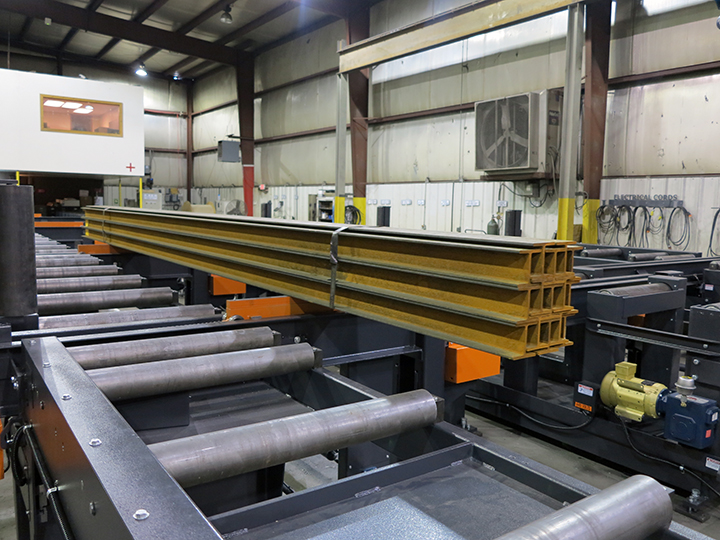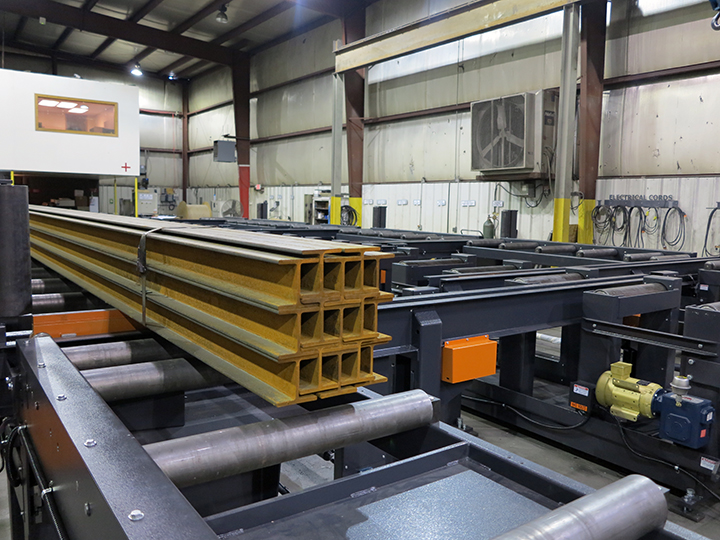 This Material Handling system allows for the increased efficiency, of a two band saw configuration.  The HE&M Material Handling solution maximizes material flow within the existing square footage available, while also creating human efficiency with an improved controls system.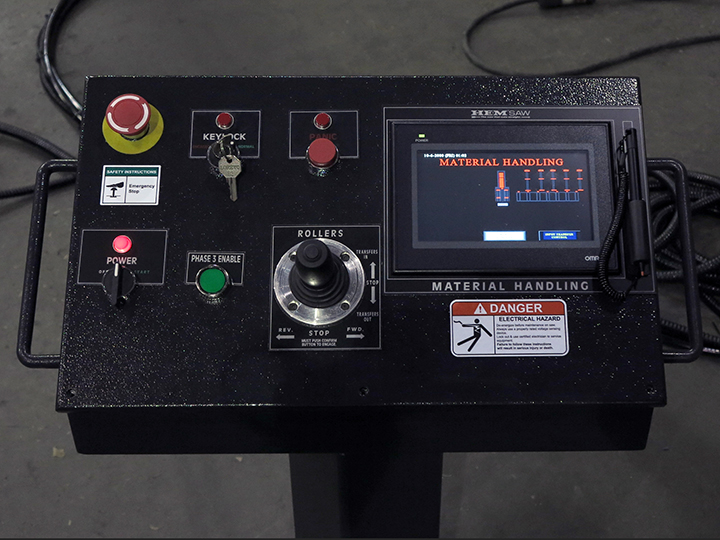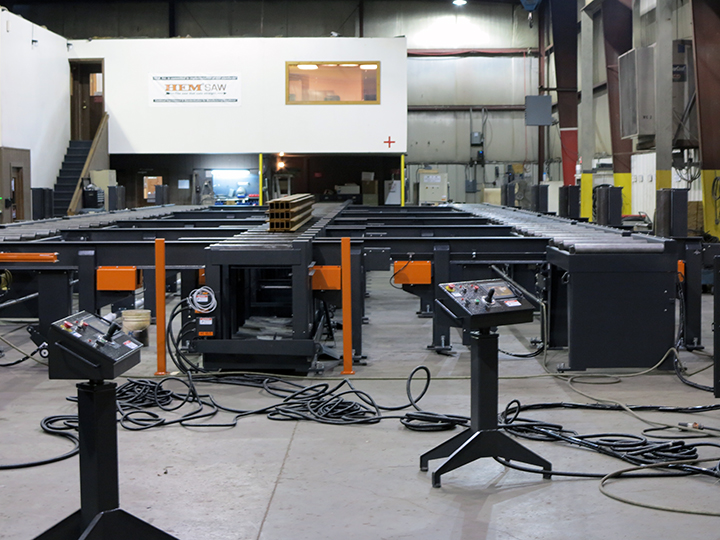 This complex Material Handling system is a great example of the many specialized engineering capabilities found at HE&M Material Handling Systems, where we help our customers, MOVE MORE STEEL.
Contact Us For More Information